A few of Sunny Boy's offspring
Sunny Boy trying to sweet talk one of his lady friends.
No, you are not seeing double. This is Sunny Boy's son-Sunny Boy's Scootin Scooter. That's Sunny Boy in the background in case you are wondering. Scooter has been sold.
Sunny Boy's Stormy Knight H.
Palomino filly at one day old, born 4/26/03 with owner Angela Hammons.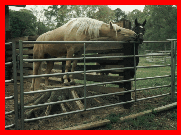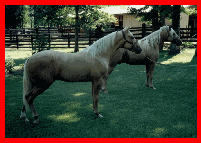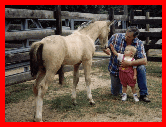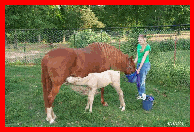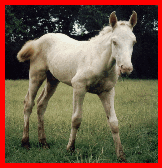 Southern Blizzard (perlino)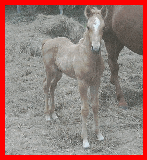 Covenant Sunny Boy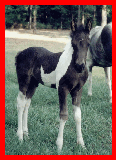 Sunny Dancing Image